Customers are the primary asset of any business. As a result, customers should be at the center of the business's planning objectives. The catalyst that ensures repeat business and moves a business towards success is the satisfaction of its customers.
But strategic business decisions cannot be based on vague data or a few interactions or reviews. One needs valid and reliable data through surveys and other tools to get a clear picture of how your business is performing with respect to customer satisfaction.
Methods of Measuring Customer Satisfaction
Proven Methods to Gauge Customer Satisfaction
Any customer-centric company should have a healthy way of determining levels of customer satisfaction at regular intervals. Some of the most common methods for assessing customer satisfaction include the following:
Feedback Surveys – This is the most standard approach to collecting data about customer satisfaction. It is a direct method of asking your customers how they feel about your products and services. These surveys can be initiated through many different channels after the service has been provided or the product purchased. You can host the survey in the following three manners:
In-App surveys – This is a subtle way of integrating a feedback bar within your app or website. It should have only a couple of questions. This method has the highest response rate as the customer is providing feedback while engaging with your services.
Post-call Surveys – This survey is meant to gauge customer's satisfaction with a specific service recently received, while the service is still fresh in their minds. The caller can just press a key to provide feedback which automatically goes to the supervisor as a CSAT score. You could also initiate this as a live chat with a rating view or rating link in an email.
Email Surveys – The above-mentioned survey methods do not provide an in-depth view of why your customer is happy or unhappy with your products or services. An email survey is an excellent tool to get more detailed information for a customer's satisfaction score. Though email surveys may have lower response rates, they allow your customers to provide detailed in-depth information regarding their customer experiences.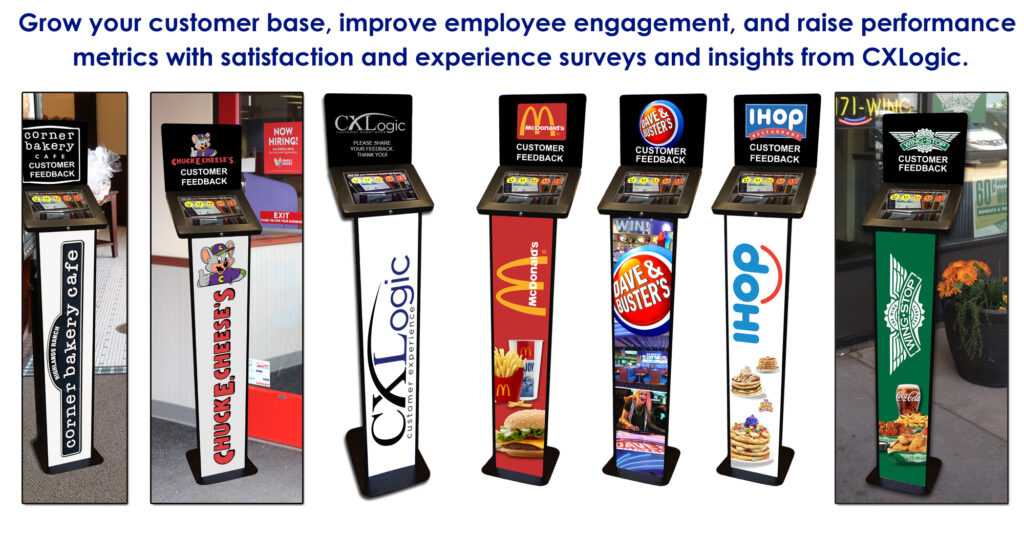 CSAT Score – A customer satisfaction score is a standard metric used for rating a customer's satisfaction with a recent interaction with a product, service, or employee. Customers provide a rating on a 1 to 5 scale where 1 represents highly dissatisfied and 5 represents highly satisfied. CSAT is an elementary method for getting information on your service quality as it does not provide detailed information or essential factors surrounding the interactions. But CSAT is still a viable indicator and should not be disregarded. CSAT should be combined with other methods to fully understand customer expectations regarding your business's products and services.
Net Promoter Score – If you wish to know how likely your customers are to refer your business to their friends and families, you must measure NPS. A study conducted in 2020, showed if a brand offers simple communications and experiences, then 64% of customers are likely to recommend the brand to their family and friends. NPS was introduced to fill in the gaps created by CSAT. NPS poses emotionally motivated questions resulting in higher quality data around customer experience.
Data on customer satisfaction is critically important for business growth and development. Understanding your customers' expectations enables your business to adapt through innovation and creativity to improve your customers' experiences.