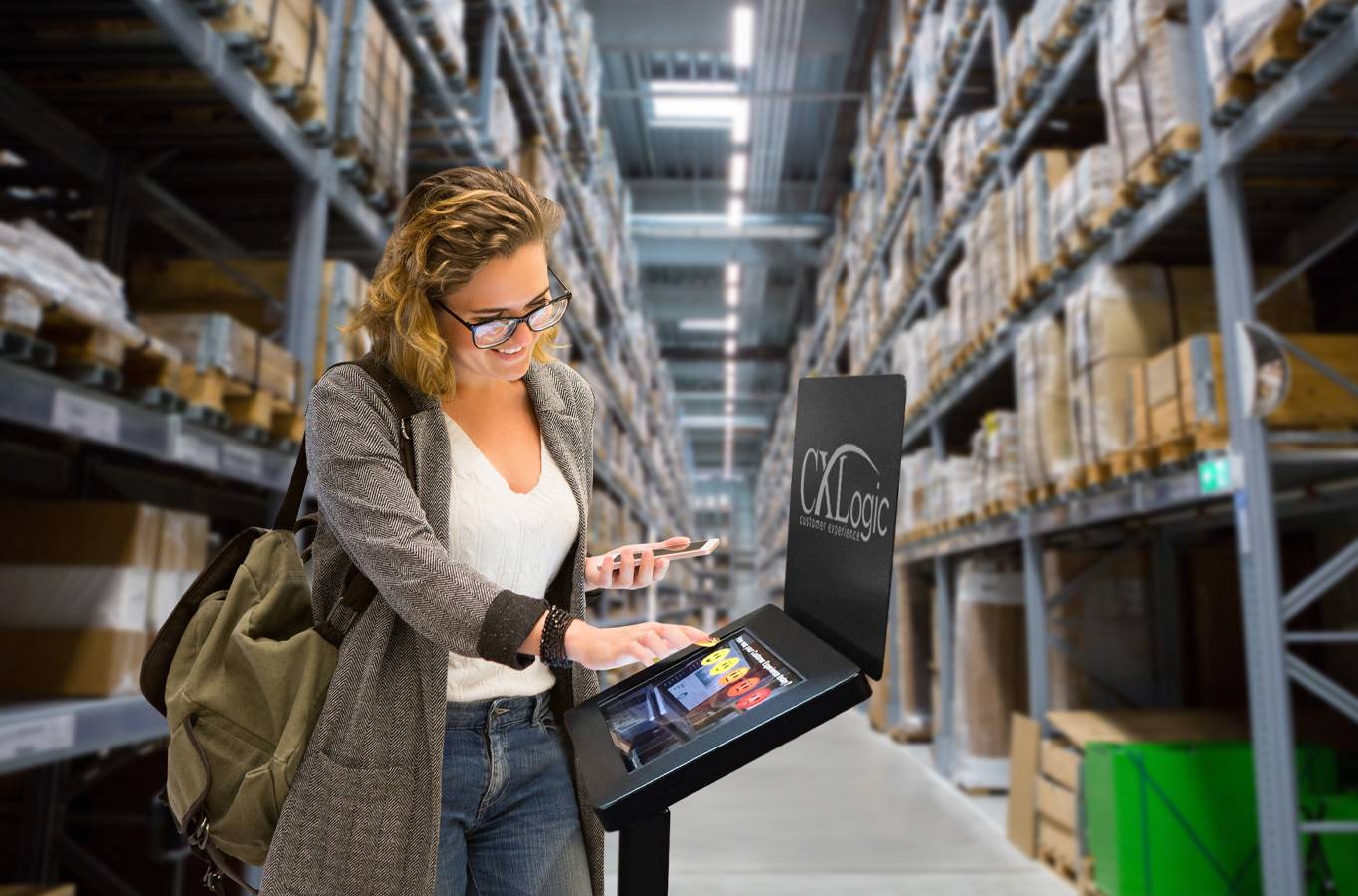 OUR METHOD
We provide high quality "Customer Experience" feedback solutions that are customizable to your specific industry. Our real-time solutions are designed to increase engagement with your customers and provide immediate feedback to drive decision-making. This is accomplished through our Customer Experience survey questions and response sets that engage customers in real time experiences. We offer 3 response sets that are dynamic and engaging leading to higher response rates.
Smiley Face Customer Experience Kiosk
Customer feedback is referred to as the greatest source of learning and improvement as a business owner. A choice of smiley faces offers customers a quick and easy way to rate your service, track problems, and deliver direct feedback. With our Smiley Face Customer Experience Kiosk and real-time data analytics solution, we make it easy for your customers to provide important feedback on critical components of your business.
Features of Our Smiley Face Customer Feedback Touch Screen Kiosk
Misuse Protection: We offer a built-in custom setting that separates excessive button presses to ensure the total accuracy of your data.
Scalable with Your Business: Our well-designed Smiley Face Kiosks are easily scalable with your company's ever-changing requirements and industry standards.
Easy & Quick Setup: We offer Kiosks that are fast, seamless, and easy to set up. Turn on, connect to WiFi, and you are ready to collect feedback. It's that easy.
Well-Designed for Usability: Crafted by our expert designers who thoroughly understand software usability and attention to detail, our Smiley Face Customer Feedback Kiosks are attractive with a conversational interface that ensures a seamless and interactive user experience.
Set Auto Restart Time: After a respondent has provided feedback, it automatically resets for the next respondent. The number of seconds for auto-restart is completely customizable.
Offline Surveys: Our Smiley Face Survey Kiosks run in offline mode, too. Meaning you can continue collecting feedback even without Wi-Fi. All data collected in offline mode will automatically sync after reconnecting to Wi-Fi.
Why Use a Smiley Face Feedback Kiosk?
For Visual Appeal: When it comes to the visual appeal of a CX Logic Smiley Face Feedback Terminal, most respondents spend a lot of time looking at smiley faces. Why so? Well, because the human brain is an expert at visuals. That's why the visuals of your Kiosk matter a lot!
For Emotional Analysis: Emoji's and smiley faces measure customer emotions and feelings easier than words. However, businesses are mostly concerned about customer feedback and interested in knowing what makes their customers happy and satisfied. That's why measuring customer emotions with our Smiley Face Feedback Device out-perform all options.
User-Friendly: A major benefit of a CX Logic Smiley Face Customer Experience Kiosk is the fact that they're incredibly user-friendly. With professional and animated emoji sets that engage customers to provide feedback, you can only imagine the business opportunities that abound within the use of these user-friendly images.
Measure Customer Feedback with a CX Logic Smiley Face Feedback Kiosk
We can help you capture your customer's emotions and perceptions with timely and accurate feedback of your business's services, products, and experiences. Whether your preference is smileys, word choices, or a combination of the two, our advanced Smiley Face Customer Satisfaction Kiosk technology allows you to collect precision-based insights how, when, and where you need it.
OUR KIOSKS







Professional Emoji Response Set
Recommended for Transportation, Car Rental, Hotels, Car Service Centers, Restaurants, and Stores.

Animated Emoji Response Set
Recommended for Entertainment Zones, Bowling Alleys, Movie Theatres, and Amusement Parks.

Word Choice Response Sets
Recommended for Professional and Government Offices.
Response sets and scale counts are fully customizable based on the needs of your organization.
Sample Set_1
Very Happy
Happy
Indifferent
Angry
Very Angry
Sample Set_2
Excellent
Good
Average
Fair
Poor
Sample Set_3
Very Satisfied
Satisfied
Neither Satisfied nor Dissatisfied
Dissatisfied
Very Dissatisfied
Subscription Plans
The CXLogic Silver Subscription is designed to grow your business through our Customer Experience ratings. Our standardized ratings are ideal for benchmark comparisons across multiple businesses and locations.
This subscription includes the following assets:
Kiosk, Desktop, or Tablet.
Customer Experience Survey Question.
Benchmarking of Customer Experience Ratings.
Interactive Dashboard Reporting with Drill-Down Functionality.
Comparative Analysis of Ratings.
The CXLogic Gold Subscription includes all the advantages of Silver along with customizable surveys to collect in-depth information on Key Performance Indicators (KPI's).
Additional assets of Gold:
Customized Surveys through Enhanced Customer Engagement.
Multiple Survey Platforms:
Dashboard Reporting of Key Performance Indicators.
Exportable Reports to Word, PDF, or PowerPoint.
Raw Data Downloads in CSV, Excel, or SPSS.
The CXLogic Platinum Subscription includes all the advantages of Gold along with advanced analytical reporting capabilities.
Additional Platinum assets:
Heat Maps Identifying High/Low Performance Benchmarks.
Interactive and Dynamic Dashboards for all Data Fields.
Customized Filters for Segmenting Survey Results.
Key Driver Analysis for In-Depth Insights.
Integration of Reviews from Google, Facebook, and Yelp.