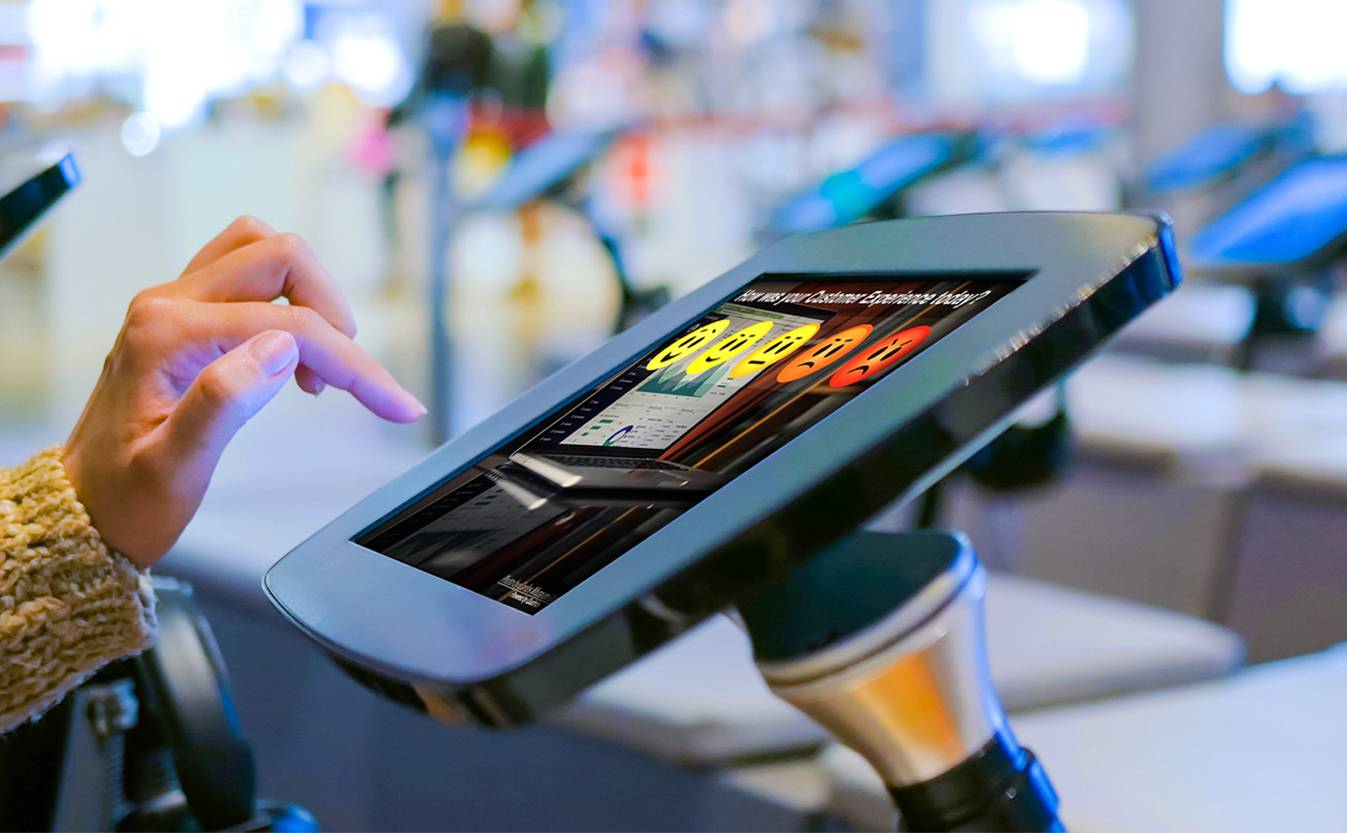 Products & Services
Sleek and classy design along with dynamic themes make the customer experience engaging and enjoyable on our products. Designed to optimize impact through data-driven customer feedback and decision-making, our products enable users to drill-through the data to identify actionable insights on key performance metrics. Standardized and customized surveys are available to engage your customers and provide actionable data to grow your organization. Our products are easy to install, simply plug in and connect through Wifi or data plan.
Ready, set and collect fast feedback!
Tablet
Easily mounted with pole or wall brackets, or used as a hand held device.
Distinctively designed for busses,
light-rail, and shuttles.
Lightweight and easy to adjust at different heights and angles.
Fast and reliable data collection method.
Tablet protected from theft with a robust lock and key security system.