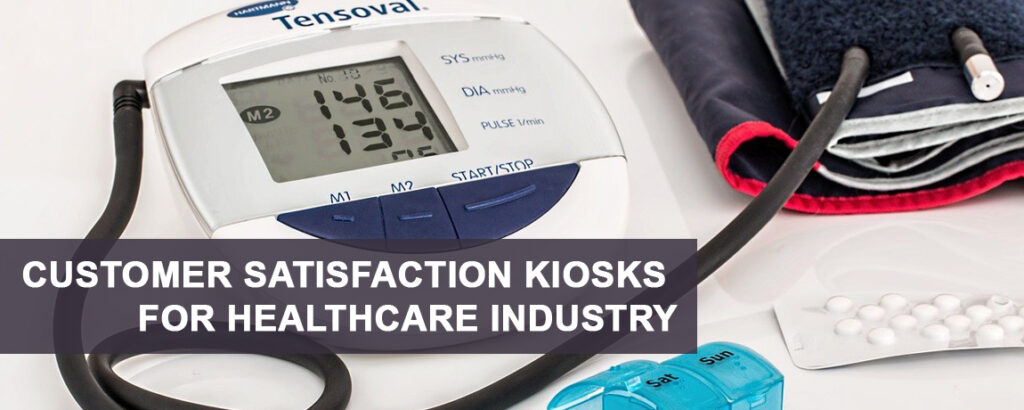 Healthcare Customer Experience Kiosks
Generally, people believe that healthcare kiosks are only meant to check blood pressure, but newer models are designed to capture height, weight, and demographic data like age, race, and gender. Apart from this, kiosks can even test vision and connect into a live video conference with a trusted physician who, teamed with a medical assistant on-site, can utilize an otoscope, stethoscope, and other diagnostic tools.
Hence, a reliable customer experience kiosk for healthcare industrycan quiz patients about symptoms, assist them with information about over-the-counter medications, and remind them to connect with experienced physicians about certain problems.
Importance of Customer Kiosk for Healthcare Industry
Streamline Patient Check-in: Streamlining procedures continues to be a vital focus in the healthcare industry, with facilities depending on websites to offer information and nurse lines to vet cases that must be viewed instantly. Moreover, these same kinds of efficiencies are performed in waiting rooms. Providing patient check-in kiosks offers people stable control over their own registration procedure, guaranteeing fewer errors in recorded personal detail and offering easy means to apply for co-pays and pay bills. Hence, streamlining such processes frees front desk employees from data entry and lets them focus on other essential tasks such as scheduling and answering questions.
Reduce Human-to-Human Contact: The ongoing spread of various diseases has spurred important conversations to keep public-facing employees safe in a wide range of industries. In fact, such problems are particularly essential in the healthcare industry where vital front desk employees are tasked with checking in ill patients, obtaining co-pays, and collecting demographic information.
Targeted Marketing: The popular saying about advertising is that half of the ad money is wasted, but no one knows which half. Some marketers struggle to reach relevant consumers because medical conditions normally burden only a small segment of the population. A reliable Customer Satisfaction Kiosk for Healthcare Industrycan help change the equation with highly targeted audiences and build up profiles for users who can then view highly targeted messages and check their vitals.
Stable Future for Telemedicine Kiosks: As clinics and hospitals focus on eliminating non-emergent diseases from facilities to make room for more vital cases, the use of telehealth options is in high-demand. With that, most people attain a greater comfort level by employing alternative healthcare techniques to communicate with a physician. In the future, kiosks positioned in private sector locations like pharmacies, big box stores, and large businesses, will offer access to telehealth medical care.
Thus, emergent technology such as Customer Feedback Kiosk for Healthcare Industry will be particularly essential to healthcare providers moving forward. Kiosks offer assistance in restructuring patient check-in, keeping employees protected from contagious illnesses, and providing easy telehealth options to less critical patients. In fact, top-performing kiosks leverage the power, performance, and security of iPads to offer a well-integrated scanning engine that is easily integrated with iOS-friendly apps to give more control to healthcare employees over the patient experience.