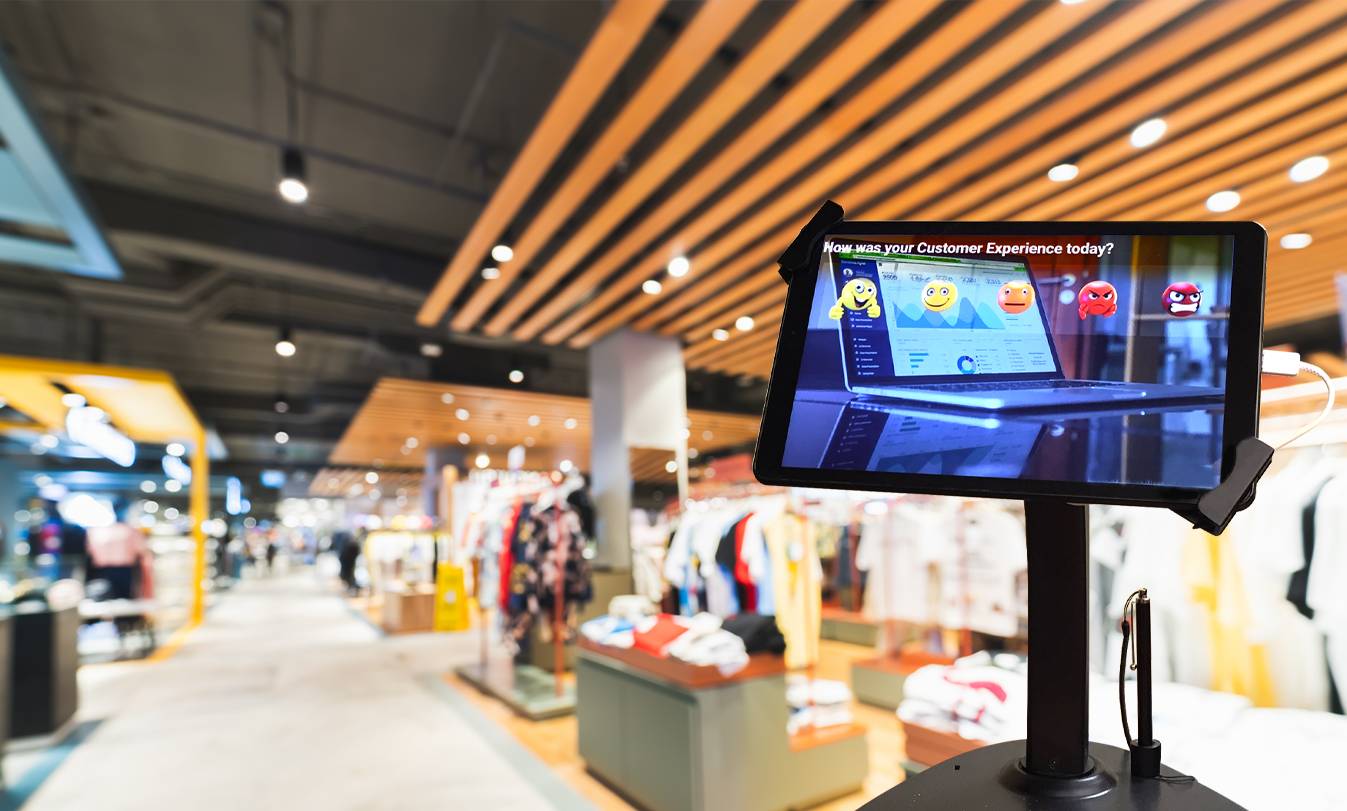 Products & Services
Sleek and classy design along with dynamic themes make the customer experience engaging and enjoyable on our products. Designed to optimize impact through data-driven customer feedback and decision-making, our products enable users to drill-through the data to identify actionable insights on key performance metrics. Standardized and customized surveys are available to engage your customers and provide actionable data to grow your organization. Our products are easy to install, simply plug in and connect through Wifi or data plan.
Ready, set and collect fast feedback!
Desktop
Ideally suited for counters, desks, or tables to maximize customer engagement.
Responses can be received through finger touch or stylus.
Lightweight and easily moved to other locations.
Convenient method for collecting feedback upon completion of customer interaction.
Secure anti-theft locking components for both the tablet and stand.