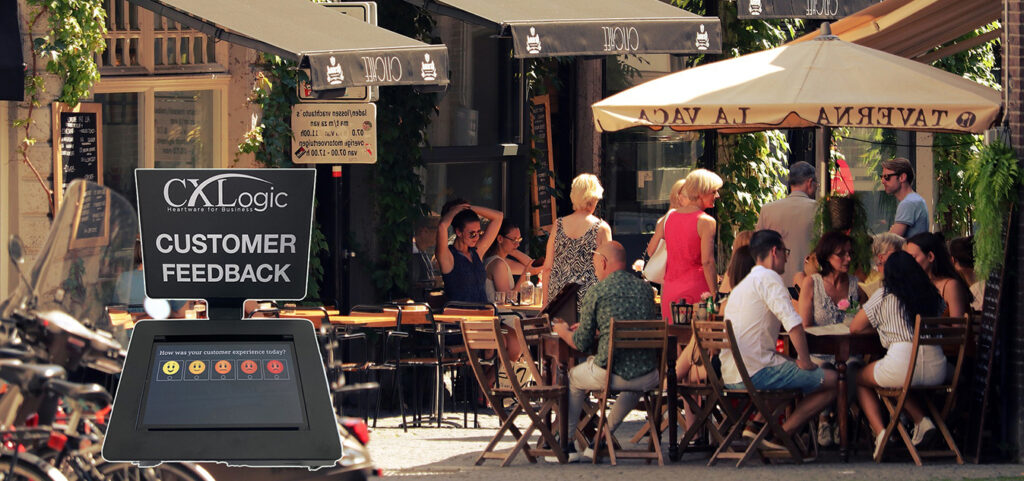 OUR LOGIC
CXLogic is a "Customer Experience (CX)" company that provides customer feedback touch screen Kiosks designed to grow your customer base and improve company and employee performance. We use state-of-the-art technologies blended with data science to collect feedback from customers that is timely, engaging, fast and data-driven.
CXLogic offers three subscription services –Silver, Gold, and Platinum. Learn more.

TIMELY
Providing feedback based on customers'
in-the-moment experiences.

ENGAGING
Creating the desire to provide feedback.

FAST
Non-disruptive to customers' busy schedules and time demands.

DATA DRIVEN
Interactive analytics designed to drive decision-making.
Latest Blog Posts
Proactively seeking customer feedback offers numerous benefits for businesses of all sizes and industries. By actively soliciting input from your customers, you can gain valuable insights, improve your products and services, and ultimately enhance the overall customer experience. Here are some of the key benefits of proactively seeking customer feedback:
Incorporating customer feedback into product development and design is a strategic approach that can lead to more successful and customer-centric products. Here's a comprehensive guide on how to effectively integrate customer feedback into your product development process:
The impact of customer feedback on brand reputation cannot be understated. In today's interconnected and customer-driven business landscape, feedback from customers plays a significant role in shaping how a brand is perceived by its target audience. Here's an in-depth look at how customer feedback influences brand reputation:
OUR KIOSKS