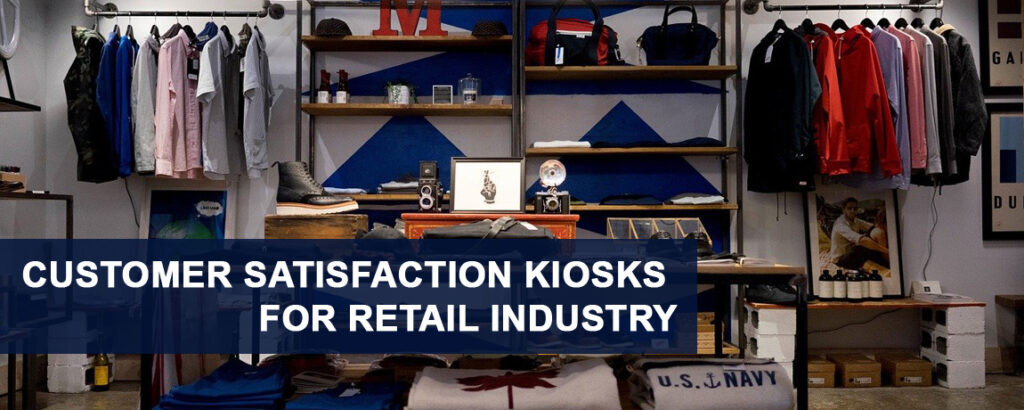 Retail Industry Customer Experience Kiosks
The customer shopping experience has changed considerably over the years. Consumers no longer expect to come to a store, make a purchase and leave; rather, they expect an experiential shopping experience. To help meet these consumer expectations, many retailers are opting for customer experience kiosks.
For any retail company searching for ways to expand or even for a start-up enterprise, a reliable customer experience kiosk for the retail industry offers the utmost convenience and benefits that help develop a successful retail business. Furthermore, the utilization of kiosks in a retail setting is progressively gaining popularity worldwide as competing organizations are adopting the strategy of employing kiosks to enhance the customer shopping experience and boost revenue.
Benefits of Using Customer Experience Kiosks in the Retail Industry
The demand for customer experience kiosks comes as no surprise. Since the time they were first introduced to the retail industry, they have enhanced the customer shopping experience by delivering the following benefits:
Lower Cost of Business: An organization employing a retail customer experience strategy can provide more services at a lower price. The information kiosks can offer consumers answers to their multiple buying questions on-demand and self-check-out. Moreover, the kiosks further allow retail stores to focus their labor prices on sales professionals that can assist in boosting the overall sales volume.
Streamlined Order Processes: In general, customer experience kiosks streamline the entire process for consumers. By integrating an Omni channel approach, more consumer demands are met, and they feel their time and needs are being well-served.
Enhanced Customer Purchasing Experience: Kiosks offer customers comprehensive information regarding products and services available in the retail store. Kiosks are easily accessible by customers to obtain important product information such as pricing, availability, and features. With advanced customer satisfaction kiosk for retail industry, consumers save time and have confidence that the business is using the latest technologies to boost the customer experience.
Increased Job Satisfaction: Since retail kiosks can manage most of customers' inquiries that are not directly concerned with sales, the retailer's employees can focus more on their efforts on providing an exceptional customer shopping experience. Improved customer experiences will produce more revenue for both the store and sales associates. Moreover, an increase in revenue will boost employee morale as employees are recognized for their accomplishments.
Boost Customer Base: By putting kiosks at strategic locations, a retail store has the potential to reach more customers without an overly expensive investment. Moreover, such an approach directly enhances revenue by extending the customer base, which further increases the potential of the retailer to sell more products. Thus, a customer feedback kiosk for retail industry is a cost-effective way to expand the reach of the business's products and services and produce more sales.
In conclusion, an interactive kiosk allows retailers to creatively enhance the customer shopping experience and obtain critical information on those experiences. Integrating customer feedback into the business model will lead to increased growth in both revenue and customers.