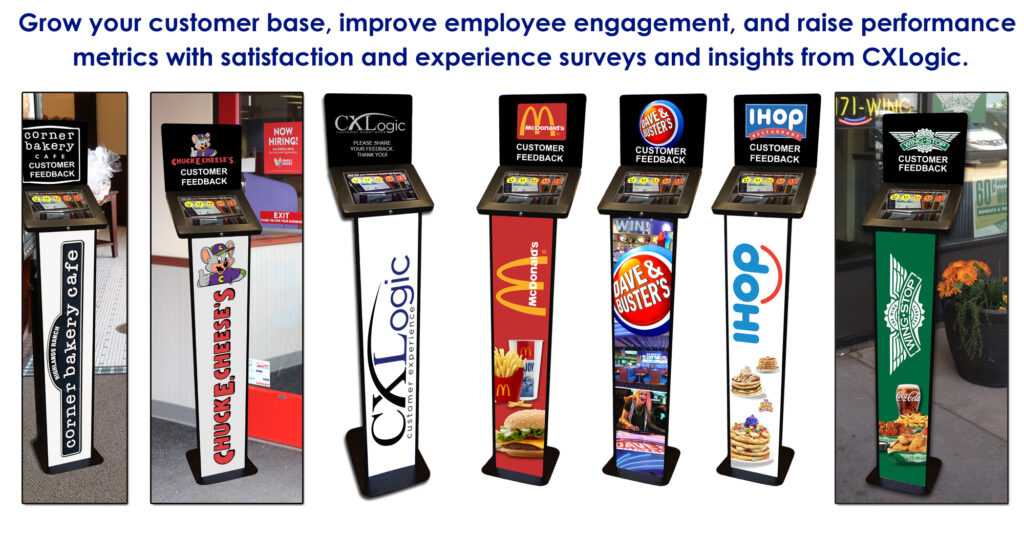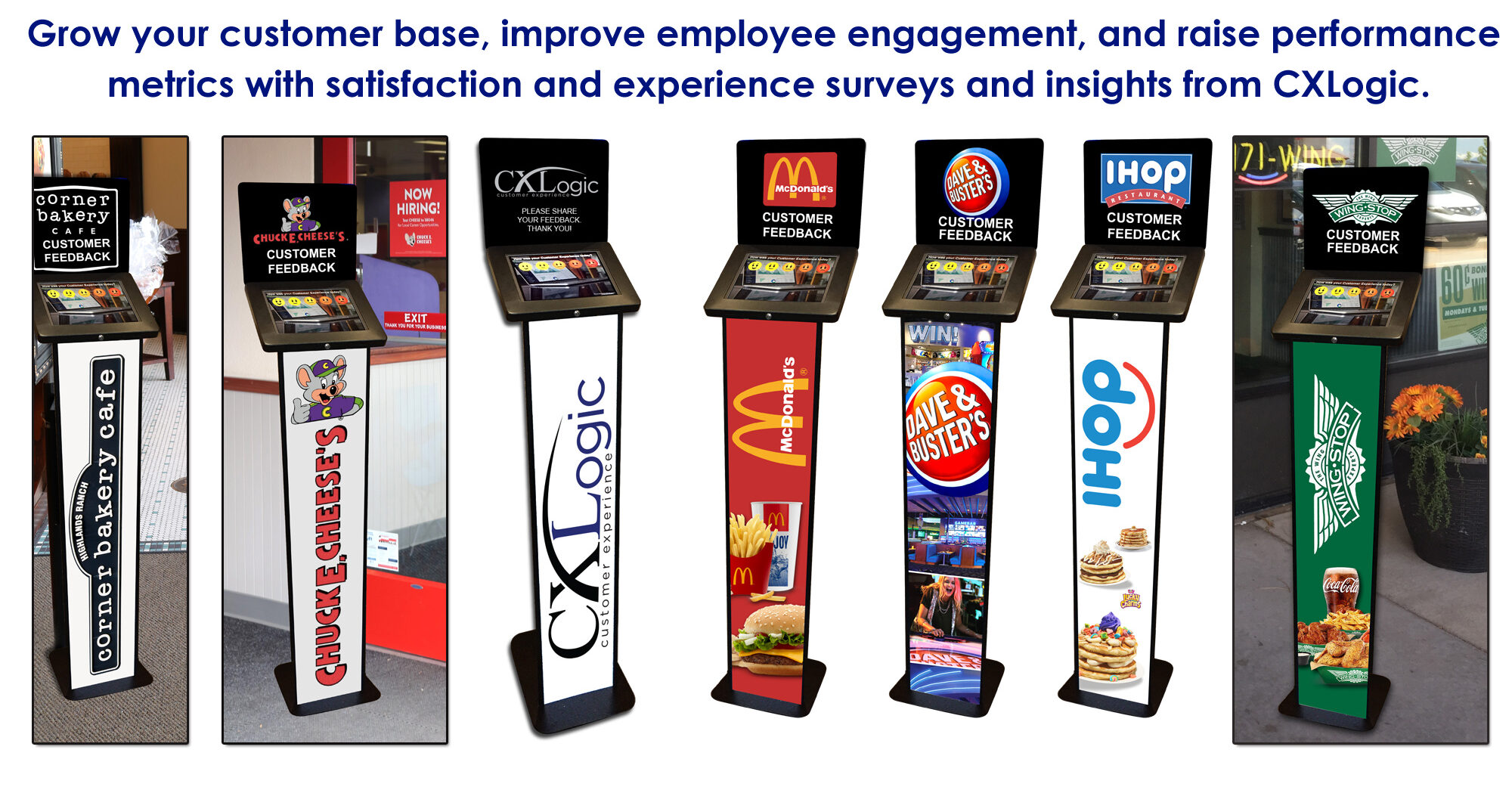 Grocery Store Customer Feedback Touch Screen Kiosks
In the fast-paced world of grocery retail, providing exceptional customer experiences is vital. Grocery stores can revolutionize the way they serve their customers by implementing customer feedback kiosks. Our cutting-edge kiosks offer a seamless platform for customers to share their valuable feedback, enabling store owners to understand preferences, address concerns, and optimize their offerings. Discover how customer feedback kiosks can transform your grocery store experience and elevate customer satisfaction to new heights!
Empower Customers to Shape Their Shopping Experience: Customer feedback kiosks empower grocery store shoppers to voice their opinions and actively participate in shaping their shopping experience. With user-friendly interfaces, our kiosks enable customers to provide ratings, suggestions, and feedback on various aspects, such as product selection, store layout, and service quality. By involving customers in the decision-making process, grocery stores foster a sense of ownership, engagement, and loyalty. Empower your customers and ensure their needs are met with a personalized and tailored grocery shopping experience.
Real-Time Insights for Improved Offerings: Gathering real-time feedback from customers is invaluable for grocery stores seeking to optimize their offerings. Our feedback kiosks capture immediate insights into customer preferences, shopping habits, and satisfaction levels. By analyzing this data, grocery store owners and managers can make informed decisions to enhance product assortments, stock popular items, and introduce new products that cater to customer demands. Stay ahead of market trends, understand changing dietary preferences, and tailor your grocery store offerings to deliver a seamless shopping experience that exceeds customer expectations.
Efficient Issue Resolution and Superior Customer Service: Promptly addressing customer concerns is essential in the grocery industry. Customer feedback kiosks enable grocery stores to efficiently resolve issues and deliver superior customer service. If a customer reports a problem through the kiosk, store staff can be promptly notified, allowing them to take immediate action. By proactively addressing concerns and ensuring customer satisfaction, grocery stores can build trust, loyalty, and positive word-of-mouth. Demonstrate your commitment to exceptional service and create a shopping environment that customers can rely on.
Continuous Improvement and Adaptation: Customer feedback kiosks pave the way for continuous improvement and adaptation in grocery stores. The insights gathered provide valuable data for analyzing customer preferences, identifying areas for enhancement, and adapting to changing market demands. Use the feedback to optimize store layouts, improve product displays, enhance checkout processes, and refine customer service protocols. Embrace innovation, stay competitive, and deliver a shopping experience that evolves with your customers' needs. With our feedback kiosks, your grocery store will remain at the forefront of the industry, ensuring customer satisfaction and loyalty.
Transform your grocery store into a customer-centric haven with our customer feedback kiosks. Empower customers, gather real-time insights, resolve issues efficiently, and embrace continuous improvement. Elevate your grocery store experience and exceed customer expectations in today's competitive retail landscape!